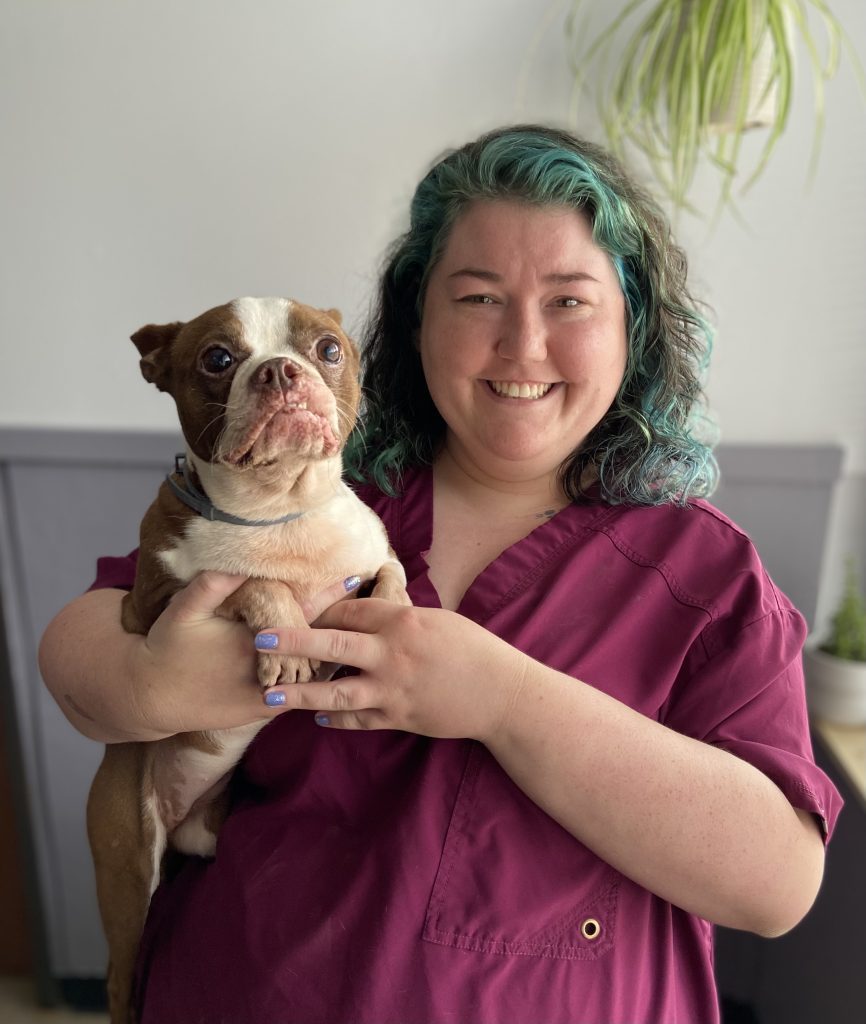 I'm Sarah, your friendly neighborhood groomer!
I'm a native Austinite, and I've been grooming here for a decade.

My two dogs are Leslie and Andy. Andy only has one eye and pees when he gets nervous, Leslie is the boss and bullies him.

My husband and I love to travel, make up funny songs for our dogs, and we're both massive geeks.

I use positive reinforcement and fear free handling when working with my furry clients!