Dog boarding without the boredom!
We've been boarding dogs for our Round Rock, Pflugerville and Austin metro clients since 2006.
Our goal is to make sure your dog's time away from home is active, engaged and they come home tired. We want them to have such a good time that they (barely) miss you!
Boarding dogs are in the same playgroups during the day as our daycare clients. At the end of the day the boarders are fed and then look forward to a long night of sleep after a hard day of play.
Two FREE nights of boarding for new clients. Yes, really. No additional charge, no minimum stay, no nonsense. If you're only interested in daycare, we alternately offer three free days of daycare for new daycare clients.
Full days of play! If your dog is boarding at Hip Hounds, they spend their day in supervised groups with other dogs running and playing, so they get a good night's sleep.
All dogs board indoors in our climate controlled facility.
Lots of indoor and outdoor space so dogs here for longer stays have the option to spread out and get a little time away from the other dogs if they need it.
Web cams! You can watch your dog on our live, streaming webcams while they're in groups during the day.
Top notch customer service and attention from a single-location, owner-operated facility. Hip Hounds isn't a franchise and we're able to be flexible according to our client's needs while remaining safe, clean and fun!
If your dog requires medication, is fed a special diet, or you're feeding raw there is no additional charge. Our pricing is ALL INCLUSIVE and daycare is included in the price of boarding.
We've made a conscious effort to keep our boarding affordable while still offering the same amenities as our competitors.
Straight-forward pricing. There are no add-ons or upcharges. Visit our boarding calculator to see exactly how much your dog's stay will cost.
We offer boarding passes at a reduced rate as well as discounts for extended-stay boarders.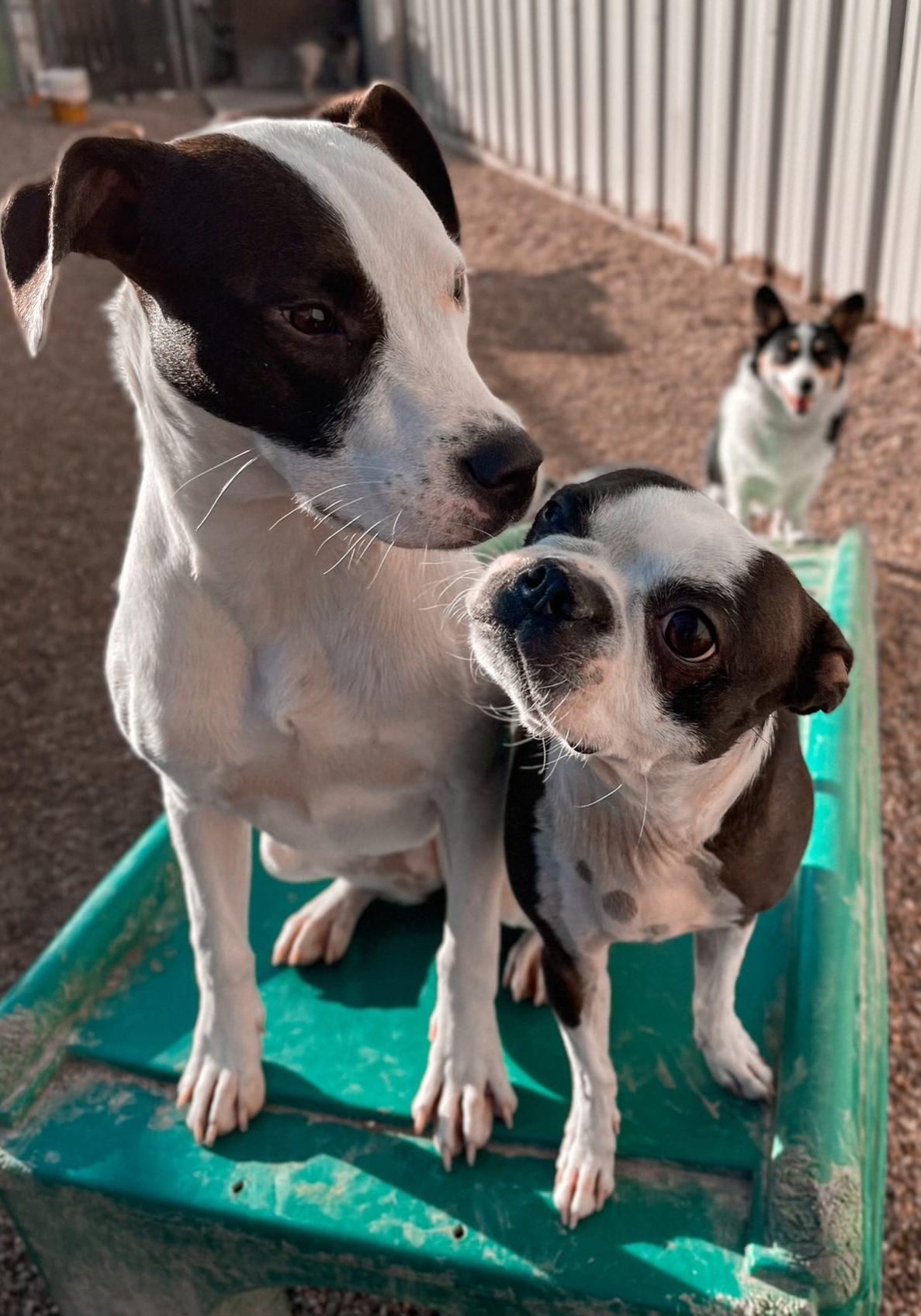 If you're in the Round Rock, Pflugerville or Austin metro area come and check us out!
We offer tours any time we're open and are happy to answer any questions you have about your dog's daycare or boarding visit.
If you have questions about daycare that haven't been addressed here or in our FAQ, feel free to call (512-989-6767), text or email us.